In recent years, ZETTLER Magnetics has greatly expanded its range of cost effective, plug and play AC-DC power modules. From additional power ratings, input and output voltages, extended temperature ratings to optional EMI shielding, the ZETTLER Magnetics portfolio is now one of the most diverse in the industry.

These fully encapsulated modules are ideal for a multitude of applications including smart energy solutions, indoor and outdoor lighting control, white goods, electric vehicle charging and IoT. The pre-certified solutions simplify power electronics design enabling faster time to market.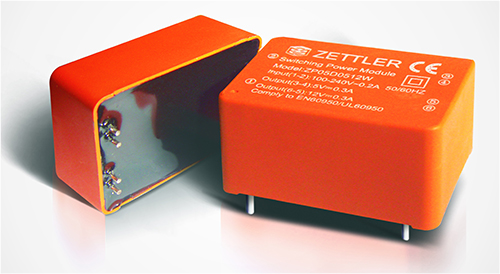 The ZETTLER Magnetics power module portfolio provides options such as our High Performance (HP) series to a lower cost(ZP) series both with an output power ranging from 1 Watt to 20 Watt. Additionally, the HP-X Series comes with integrated zero-cross detection. The output is electrically isolated from the mains input and monitors frequency and phase of the AC input. Our technology roadmap remains extensive with designs for 30 Watt and beyond.
Our updated downloadable PDF provides a complete overview of the entire module line-up from ZETTLER Magnetics, listing all pertinent key features with easy-to use links to all relevant data sheets.
Our power modules can also be customized. From mounting options, flying leads, shielding to specific electrical requirements. Please contact us to discuss your requirements.
ZETTLER Magnetics' Engineering team continues to push the boundaries of innovation, providing technical solutions to customer's needs. For any of your magnetics, transformer or modular solution requirements please visit www.zettlercn.com or contact us at sales@zettlercn.com