The use of precise, and often quite costly sensors, for the detection of the operating state in EV charging infrastructure, such as IC-CPD cables or wall boxes is not unusual. However, high levels of accuracy are not always required and therefore the use of high precision sensors may represent an unnecessary cost factor.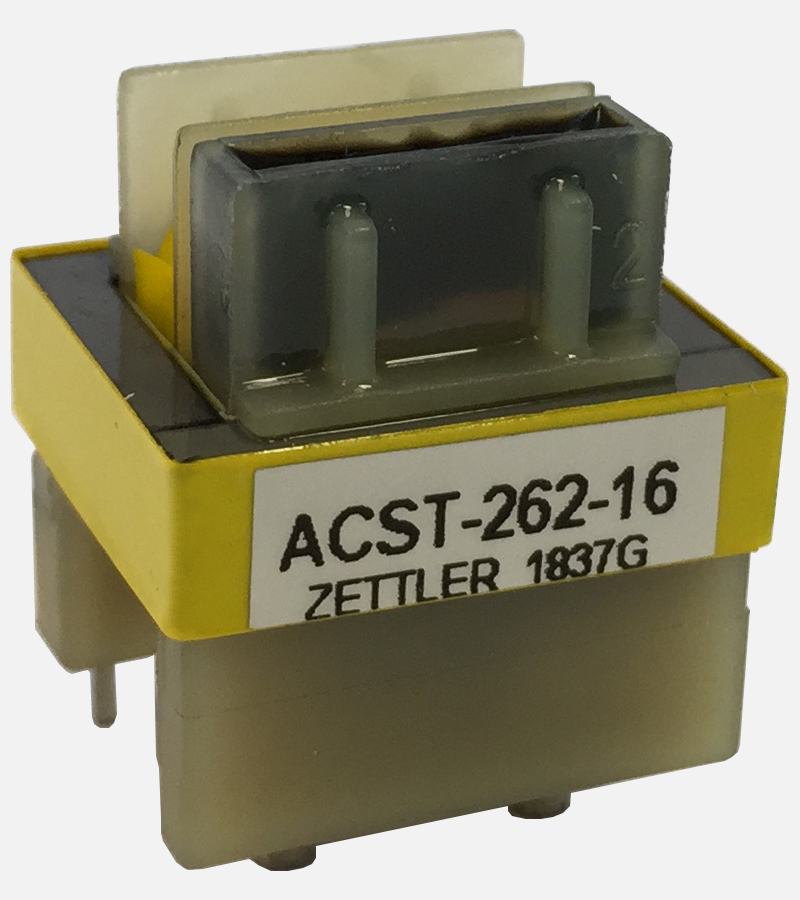 With the sensors of the ACST series, ZETTLER MAGNETICS offers components that enable practically loss-free detection of alternating currents. The sensors of the type ACST-200 (AC Current Sense Transformer), which have been tried and tested in industrial automation for years, are used in control and monitoring applications, for protective circuits or load detection systems. They detect whether the intended current is actually flowing or whether the current strength deviates significantly due to an overload, a defect or a wiring fault. The main application is in 50 Hz or 60 Hz systems.
Since the primary winding is integrated in the sensor, this saves assembly time and results in a clearly defined, compact component with small external dimensions. Due to the galvanically isolated acquisition of the measurement signal, the sensor can be implemented at any point in the circuit.

ZETTLER sensors have also been used in chargers for vehicles in the e-mobility sector for years. A market leader of this industry approached ZETTLER in need of a sensor for their new generations of chargers. The engineers at ZETTLER MAGNETICS modified the existing sensor ACST262-14in order to meet the required ability to use it in applications up to 36 amps. The insulation values required by the customer based on IEC 60664-1 with 6.5 mm clearance and 8.0 mm creepage distance could also be met with the new ACST-262-16 sensor. The required area on the PCB for the component with the dimensions 20.5 mm x 17.5 mm remained unchanged compared to the ACST262-14. Only the height was changed by 2.0 mm and is therefore 22.0 mm.

With the ACST-262-16, ZETTLER is again offering a component that combines the high technical requirements in a compact design and also reduces the costs of assembling on customer side.
ZETTLER Magnetics' Engineering team continues to push the boundaries of innovation, providing technical solutions to customer's needs. For any of your magnetics, transformer or modular solution requirements please visit www.zettlercn.com or contact us at sales@zettlercn.com